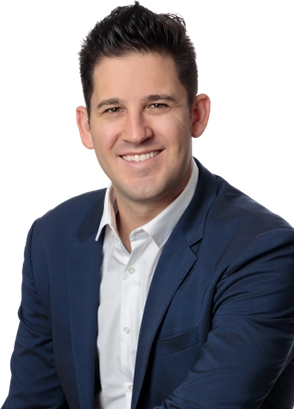 Adam Gilbert is an entrepreneur who began his career as a civil litigation attorney but quickly found his passion for real estate. As President of The Firm Commercial, Adam leads a team of agents specializing in commercial real estate sales, leasing, land acquisition, development, government relations, and value-added entitlement deals.
Adam is also an investor and consultant advising on development projects related to land acquisition, entitlement, and build-out. His personal successes include the re-zoning of an entire city block to produce a higher and better use, the purchase and revitalization of the Bump and Grind plaza, and Deep Canyon and 111 properties, both on Hwy 111 in Palm Desert. Adam is currently working on a number of value-add deals including another zone change project, a hospitality deal, and a drive-thru entitlement project.
Adam currently serves as the immediate past President of the Board of Directors for the Palm Springs Boys and Girls Club and is an active member of Entrepreneurs' Organization – Inland Empire. Adam is happily married to former Palm Springs Mayor and current City Council member Christy Gilbert Holstege and is a proud father of their son Aden and dogs Layla and Ollie.